AMY OPENS UP ON NEW PODCAST WITH THE INCREDIBLE AMY MAIDEN
Asking For It is the podcast the reframes and reclaims the phrase by asking women what they actually want! Hosted by Amy Maiden, each week she is joined by an extraordinary woman to chat about what they *actually* want.
Amy Campbell talks about all things dance industry related, her personal stories and her passion for life, with a few witty jokes thrown in for good measure.
SOLASTA -Unlike ANY other dance event EVER.
Four of Australia's most passionate and multifaceted women of dance have aligned like NEVER BEOFRE to bring you a day of absolute bliss. AMY CAMPBELL, ALISHA COON, NATASHA CRANE and CAT SANTOS believe whats the point of getting to the 'top' if you've no-one to share it with.
SOLASTA is Australia's first WINTER WELLNESS EVENT for every creative artist. A FULL DAY EVENT dedicated to clearing any obstacles that may have you feeling stuck, exhausted or disconnected.
AMY TO TEACH AT VICTORIAN DANCE FESTIVAL 2018
She has worked in all aspects of the industry – as a dancer, a teacher, a choreographer. Her credits include TV and live theatre, and she has danced with top musical artists. And she's been recognized for her work, having won the Broadway World Australia award for Violet, and placing in the Top 3 on So You Think You Can Dance Australia Season 2. She's Amy Campbell, and she's about to make her debut at the Victorian Dance Festival (VDF) this June, when dancers will have the privilege of studying musical theatre with her, a legend.
AMY CHOREOGRAPHS NEW 'POWERBALL' CAMPAIGN
Amy jumped onboard to choreograph the new Powerball TVC for Photoplay Films. Directed by Lance Kelleher this opulent commercial is a visual feast asking you to 'Play by your own rules!'
Amy to make Choreographic Debut for The Production Company 2018
Oklahoma! features an award winning line-up of stars. Simon Gleeson's recent successes include Jean Valjean in Les Miserablés (West End and Australia) and for The Production Company: Chess and Curtains. Anna O'Byrne (2017 Helpmann Award winner for Eliza Doolittle in My Fair Lady) returns from London where she's currently starring in The Woman in White. They are joined by the award winning stars: Elise McCann, Bobby Fox, Robyn Nevin, Ben Mingay and Richard Piper.
Amy Campbell to Choreograph 'Funny Girl' Concert for SSO
The bright lights of Broadway will shine on the Sydney Opera House next July as the Sydney Symphony Orchestra presents the hit Broadway musical Funny Girl in Concert.
With the film celebrating its 50th Anniversary in 2018, this special concert production will be directed by three-time Helpmann Award winner Mitchell Butel (director of the Sydney Theatre Award-winning Violet and SSO's Porgy and Bess) and will feature nine of Australia's favourite leading ladies who each night will share the role of Fanny Brice on stage.
Amy Campbell to Choreograph 'In The Heights'
The NSW professional debut production of Lin Manuel-Miranda's Tony Award winning musical will play the March-April slot at Sydney's favourite independent musical theatre venue, produced by the multi award-winning team at Blue Saint Productions.
Josh Robson and Damien Bermingham, who founded Blue Saint Productions during their time as cast members in the musical King Kong, are excited to be bringing Lin Manuel-Miranda's (of Hamilton fame) music and unique style to The Hayes, in this new production directed by Luke Joslin, choreographed by Amy Campbell and musically directed by Lucy Birmingham. - aussietheatre.com.au
Amy Campbell joins 'An Act of God'
Amy has jumped on board to collaborate with two of her favourite Creatives Mitchell Butel and Richard Carrol with Darlinghurst Theatre Company. An Act of God is a wickedly intelligent, hilariously satiric conversation with God, who has chosen to inhabit the body of much loved Sydney theatre performer Mitchell Butel. Having grown weary of the Ten Commandments, God has come to correct mankind's dire misconceptions about His teachings and deliver a radical re-write.
PERFORMANCE DATES
Previews: Fri 2, Sat 3 & Sun 4 February
Season: Wed 7 February – Sun 25 February
Amy Campbell named Resident Choreographer 'The Bodyguard Musical' Australia
Amy has joined the cast of the Australian Touring production of 'The Bodyguard Musical' as Resident Choreographer, Dance Captain and Swing. Based on the Warner Bros. movie which starred Whitney Houston and Kevin Costner, THE BODYGUARD has been hailed as 'LONDON'S BEST MUSICAL' by UKs Magic FM, And 'THE HOTTEST TICKET IN TOWN' by The Sunday Mirror. Starring Australia's own Paulini, Kip Gamblin and Prinnie Stevens, THE BODYGUARD is a worldwide live theatre sensation you don't want to miss!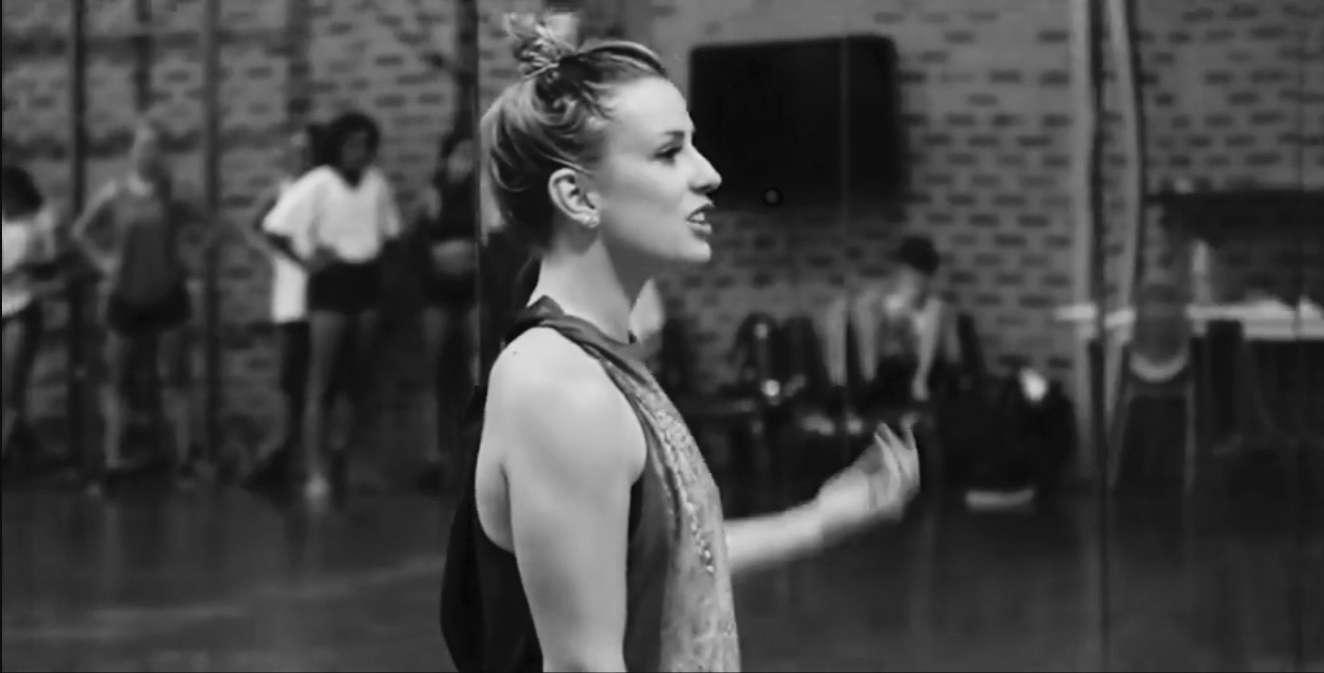 Amy has taught hundreds of workshops and masterclasses nationally over the last 10 years. She has taught at every major dance event and Dance Institution across Australia. She is a passionate teacher who loves to engage and connect with the next generation of dancers. Her diverse and extensive career allows her to share her knowledge and her truth about the dance industry, in a kind and supportive environment. And always with her unique brand of humour!